Building Materials in Texas Face Increased Demand, Supply Shortages
Posted on
10 Jul, 2021
by
Pilot Plumbing Marketing
Historic low mortgage rates, a rush of first-time home buyers, out-of-state relocations, and trend towards remodel projects during the COVID-19 pandemic has led to a squeeze on building materials in Texas with increased demand and supply shortages.
"The supply channels cannot handle the demand," Mike Dishberger, CEO of Sandcastle Homes based in Houston and former president of the Greater Houston Builders Association told the Community Impact Newspaper.
Lumber has been the top building material in demand with many mills in North America struggling to keep up with demand, especially after some of them shut down in the early days of the pandemic.
"The price of plywood last year in April was $7 a sheet. It's over $50 a sheet right now," Dishberger told the Community Impact Newspaper. "There's only so many plywood manufacturers, and they just can't turn factories on and off. Once they shut them down, it takes a long time to get them back running again. And to produce a new factory for lumber is a two-year process. You can't build a mill in six months and start producing lumber."
U.S. Chamber Says Contractors Face Materials Shortages
The U.S. Chamber of Commerce recently released Q2 2021 Commercial Construction Index says that "contractors are growingly concerned about product shortages."
Among the findings of the survey:
46 percent of contractors say less availability of building products because the COVID-19 pandemic has been a big concern lately, up from 33 percent in the first quarter of the year.
94 percent of contractors report cost fluctuations have had a moderate to high impact on their business, up 12 percent from the first quarter and up 35 percent year-over-year. Products of most concern: wood/lumber 56 percent; steel 48 percent; and copper 19 percent.
84 percent of contractors experienced at least one product shortage during the quarter, up from 71 percent in the previous quarter. Top shortages were wood/lumber 33 percent; steel 29 percent; and pipe/PVC 12 percent.
Of the contractors experiencing materials shortages, 46 percent say they are having a high impact on projects, up from 20 percent in the first quarter.
Texas: Housing Market Like a Runaway Train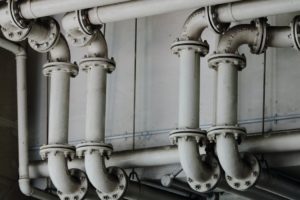 Texas led the nation in the first four months of the year with 88,209 new housing permits for single-family homes, but experts say demand is far greater than that number.
"This is unprecedented. It's unlike anything I've seen in my career," Ted Wilson, Texas residential construction expert, told WFAA. "The demand is placing incredible amounts of builders and lot developers. Material prices keep rising every day, so many builders have been burned. Lumber is up. Cement is up. Brick is in short supply. Builders can't even get radiant barrier, which helps insulation."
According to the Community Impact Newspaper, the National Association of Home Builders says aggregate construction material costs are up 12 percent year-over-year and lumber costs have increased by as much as 300 percent since last April.
"And while contractors have had to deal with shortages and price spikes in the past, it is often just with one item at a given time. There are documented issues with lumber, metals and semiconductor chips, among other materials," the article says.
February Freeze Hit Plumbing Supplies Hard
Plumbing supplies were hit hard by the February freeze in Texas with demand for repairs after pipes froze across the state exacerbated by supply issues already lingering from the COVID-19 pandemic.
Some repairs have stretched into the summer months with plumbers and materials in short supply.
"But even if they can find professionals to hire, parts are in short supply. Many of the companies that make parts, pipes and tools had already cut back production because of the pandemic, putting a strain on the supply chain even before the crisis in Texas," the Texas Tribune wrote.
It is not just lumber and plumbing supplies in short supply in Texas, supplies are low across the board for all products according to a Texas A&M May report.
"From chlorine for swimming pools to lumber for houses and chicken wings for parties, many Americans are finding that items that used to be easy to find are not so easy anymore – and if you can find them, they cost more," the article said. "Prices are up, inventory is down, and customers are left holding the bag, if they can find one – some paper products and even diapers are also in short supply."
More than Just Lumber in Short Supply
Lumber may grab all the headlines when it comes to building supply shortages but there are plenty of other things in short supply including:
Skilled Labor Shortages: Nationwide there are a quarter of million construction jobs vacant, many of them in Texas.
Steel: According to CNN, "Much like lumber, the steel industry was caught off guard by the rapid recovery in demand that began last summer."
Electrical Wiring Products: Experts expect copper to surge to an all-time high in the next year with demand rising and supplies short.
Lighting Fixtures: Shortage of steel and copper, coupled with rising demand, has been a strain on the supply of lighting fixtures, most of which are imported from overseas.
Plumbing Supplies: Copper, steel and PVC shortages coupled with demand from the Texas freeze has led to plumbing supply issues.
Fortunately, at Pilot Plumbing we have supplies stocked to meet your residential, commercial, and multi-family plumbing needs.
Contact Pilot Plumbing today to find out more about our quality service and competitive pricing for your North Houston and Montgomery County projects.
---